Delivering Bent & Specialist Glass With Excellence
Glasshape® is one of the world's leading glass manufacturers. Contact us today to learn more about our glass solutions!
Established in 1986, Glasshape® is a leading innovator, designer and manufacturer of bent, toughened (tempered) and specialty laminated glass. Family owned and based in Auckland, New Zealand, Glasshape's philosophy of growth through innovation, ingenuity and customer service sees it deliver best-in-class glazing solutions in a variety of categories, with notable success in marine, architectural, cyclonic, high security projects. We have a Vision of delivering a premium experience in bent and specialty glass products and services to our glass, metal & fabrication customers, and our Mission through strategic investment in people, product, process, design and technology, we build sustainable relationships with all stakeholders to supply and deliver premium glass products and services.
Glasshape® serves most industries that have a need for glass products, however we specialize in architectural glass, marine glass, security glass, storm glass & transportation and heavy machinery glass solutions. Although the particular needs and designs of these markets can differ, Glasshape seamlessly provides top-quality products to each of them.
Glasshape is committed to quality and adhering to internationally recognized standards, being ISO 9001:2015 , ISO 614-2012 (R2018) and ISO 21005:2018 certified. Our products undergo testing in accredited third-party facilities or our own IANZ accredited test facilities.
Many of our products can be fully customized and our enhanced manufacturing technologies, such as bending, laminating and printing can be combined with each other, ensuring that our glass designs are suited to your specifications. When you purchase from Glasshape, you can feel assured that you're getting the best, most durable products from the most reliable producers in the industry.
Architectural
Glasshape offer a comprehensive portfolio of fully certified internal and external specialist architectural toughened (tempered), flat, bent, printed & laminated glass. For commercial or residential settings, and compatibility with security, thermal and decorative glazing, TemperShield is a versatile premium glass product, backed by a company with more than 30 years international experience.
Marine
Marine Glass is specifically designed to meet the rigorous demands of exterior marine applications, the DuraShield Marine portfolio is fully certified and is set apart from the competition by its high-performance inter-layer. The laminate technology overcomes delamination typically displayed in marine windows and windshields, while delivering exceptional strength and clarity.
Ceramic Print
Digital Ceramic Glass Printing
The VisionInk digital ceramic ink glass printer is the most advanced and versatile machine available for printed glass. Combined with our glass curving capabilities it is ideal for both external and internal architectural and transportation glass applications, together with stunning Point of Sale (POS) displays.
Security
Security glass is specifically designed to provide additional safety for personnel and protect critical areas in buildings, safe houses, detention centres, prisons and marine vessels. Even when broken, the tough inner-core of poly-composite will lock the exterior glass layers to enable greater attack resistance. Ideal for doors and windows that maintain the appearance of normal glass.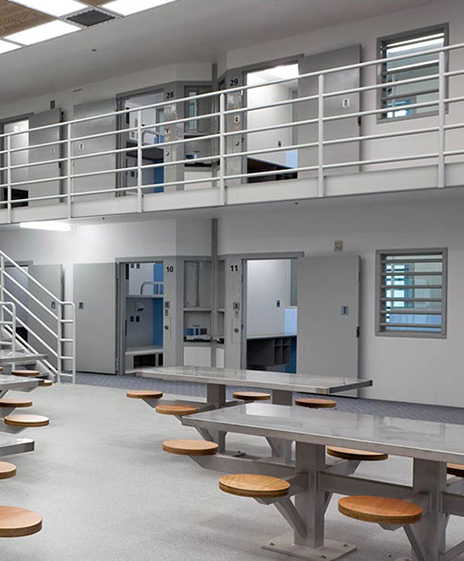 Storm
StormShield uses specially formulated ultra-high grade laminate in the manufacturing process, engineered so the glass can expand and contract up to five times its normal rate before breaking providing protection from wind born debris. The proprietary process allows us to manufacture glass that has better performance ratings from lighter, thinner compositions versus our competitors.
Machinery
Glasshape remain at the forefront of innovating glass solutions for transportation, with particular emphasis on rail and heavy machinery where the demands on the glass are especially rigorous. Combining strength with clarity and our signature curving capabilities produces transport glazing solutions that have the safety and comfort of both operators and passengers at their core.
Glasshape® has one of the most experienced, dedicated teams in the glass manufacturing business, and our clients trust us to deliver top-quality products and services in full, on time and within budget. We have a proven track record of completing beautiful, functional projects across the world, and are proud of how much our glass products have benefited our clients.
We don't just provide custom glass solutions. We offer a number of other relevant products and services as well, including 3D spatial scanning, design consultation, 3D computer-aided design (CAD), testing and certification, and NsureGlaze® for peace-of-mind glazing. Our turnkey process from design to fulfillment, ensures that your project is completed with the utmost care and delivered with the highest quality.
3D Virtual Reality - Design Reviews
Communicating and understanding design intent is critical when producing products that need to deliver on, or above customer expectations. To ensure this happens, Glasshape engages with its customers throughout the design process, resolving any potential issues before a single piece of Glass is manufactured.
Design reviews can take place on-line in a Virtual World, using the latest VR Technology, where our CAD Technicians walk customers through their projects in real time.
Image Slide 1
Image Slide 2
Our goal is to deliver excellence in everything we do and our Customers are our best indicator of this. Their feedback is invaluable and provides a measure to ensure we are delivering on our promise. So don't take our word for it, see what they have to say.
Contact us today to learn more about our glass solutions!